Cologne is one of Germany's oldest city and holder of world-famous museums and active art scene. Walking down the streets is like taking a trip down 2,000 years of history and finding treasures around you go. Cultural environment can be seen all around, from the Roman Empire to modern times. You can feel it everywhere you go, since it is directly associated with old-age art form. The Romano-Germanic Museum can also take you back real fast.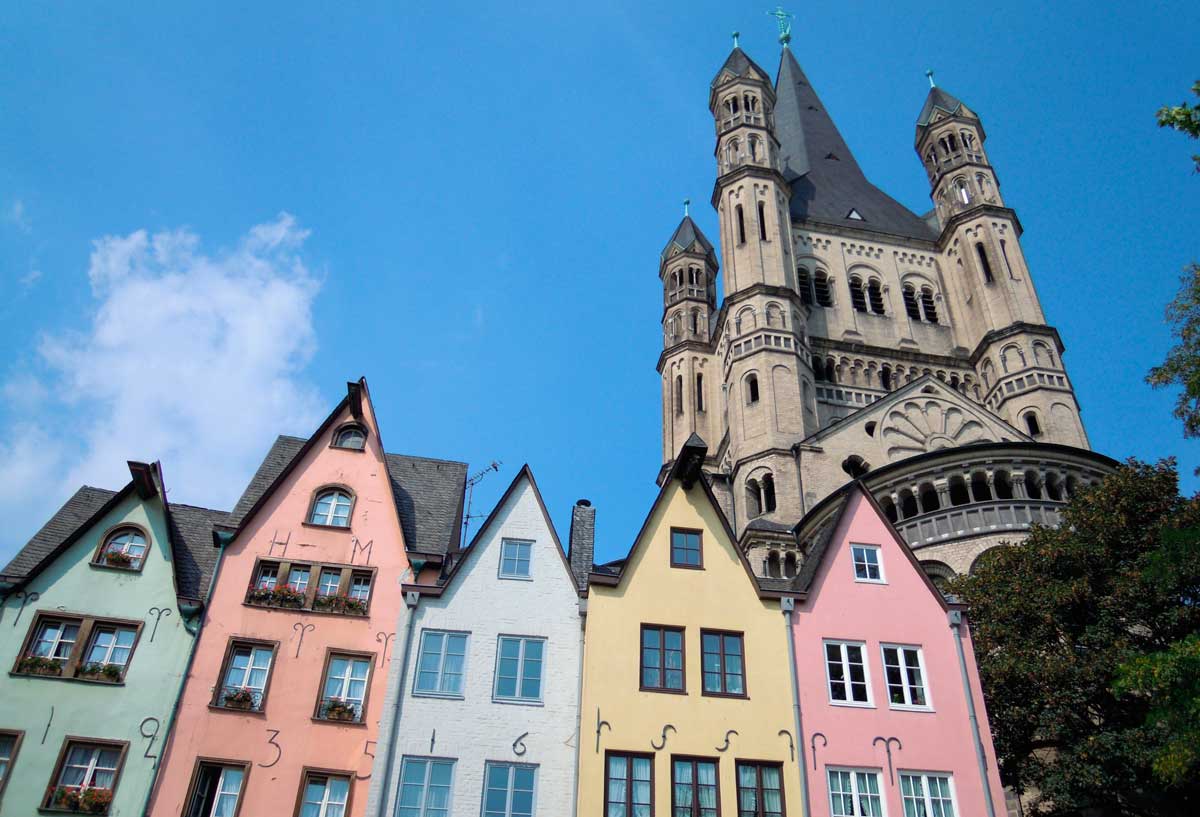 The Rhine district is marked by the narrow gables and high slated roof, often called the Old City of Cologne. It is the unmistakably known as standing out on its own and leading you in to the most sacred part of the city. Moving on, you can also see the art and culture metropolis, where you can find 42 museums filed with art, pop, galleries with wide collections, art scenes and animated theater scenes as well. Its impressive landmark, the Cologne Cathedral, has an extensive view over the city.
Soak up the atmosphere of this historic city in typical taverns as you are welcomed by authentic Cologne hospitality. Even see the original inhabitants of the city: Tünes and Schäl, simple and goofy farmers that date back to many Roman years. Street markets, specialty shops, lushing fountains, warehouses, love locks over the Hohenzollern Bridge to ensure everlasting love and many more other sights to discover as you walk around this pedestrian and pleasing city.
Great Trade Fair and Convention Centers in Cologne
Walking around the wonderful streets that take you back to the past, you will swing by Koelnmesse. This trade fair and convention center organizes more than 90 trade fairs a year, as well as exhibitions, guest events and special events in the city, exposing itself to the world's most important markets. Offering a wide fair program of over 25 sectors, take advantage of their efficient and professional platforms, bringing you ideal conferences, meetings and events space.
As you give your business a boost, you can talk to many of the 2.7 million visitors who come from 220 countries. There are even foreign representatives from 110 countries always present. Enjoy the 11 trade fair halls with an area of 284,000 m2 and their 100,000 of outdoor space, all fitted for your every need.
Being known to hold any kind of event, from sporting to production, to road to concerts, this is the right convention center for you. Discover their atrium, piazza, industrial halls and all their cool ambiance settings that they can provide for you and your customers. Individual spaces or the whole lot, they have got the right professionals to help you achieve your goals.
Fairs in Cologne that you just might need hostesses
Come and check out Koelnmesse and all its lively events. At Asia-Pacific Sourcing is one of the most relevant events for the multilateral import and export business from around the world. It brings together the best of the Asian markers as being rising demand from Europe and North America.
Anuga FoodTech delivers sector-spanning and process-orientated aspects of production, packaging and distribution. Being held every three years, it is a key meeting point for the industry in the European sector. The FIBO is an annual show made for Fitness and Wellness. It keeps on growing as it is the number one expo in Europe. The latest innovations, business connections and new ways to improve your company call be found here. And for the art lovers, Art Cologne is the oldest existing fair for the visual arts and international galleries. Check out all the art origins in the best spot in town.
Take advantage of this attractive city that fits your every need. Bring hostesses and models to your stand and event as they will bring you the best kind of attention for your company. They will be themed, well-informed and be able to welcome the guests in the most warming way. While you are looking at more info for this cool city, let us know about your hostesses and models needs too. We have already researched the best agencies in town and all those who are all fitted to your needs.